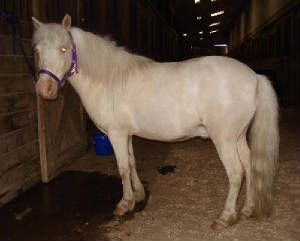 This is Rocky my mini!
I'm new to mini's and to driving and I'm wondering how much a mini could safely pull. I'm training my guy to drive, he's ground driving consistantly now and will be sending him to a trainer in February to be finished. But I'm wondering what he could safely pull? The cart I have is an easy entry cart that is very well balanced. My mini is a stout(more QH looking) 36" but not much taller. Could he safely pull around 2 adults?
Edited by StormyAcreRanch, 23 October 2006 - 12:00 PM.