As many of you know, I breed pinto patterned miniature horses, but the opportunity came along to purchase this pretty, silver dapple appaloosa mare and I couldn't resist!   
Indian Dreams New Moon is a 32" AMHA Jr Champion Mare and AMHA Central Regional Champion Solid Color Mare (before her spots started to show!)  Dream now has increasing mottling and snowflakes starting to develop on her body. 
I brought Dream home on March 30 and detected the slightest hint of udder that day at 284 days gestation.
Within 2 days, she had substantial udder development which concerned me that far before 300 days gestation.  So, I decided to start her on Regumate and SMZ's to see if I could slow her down.
Udder pics in the next post.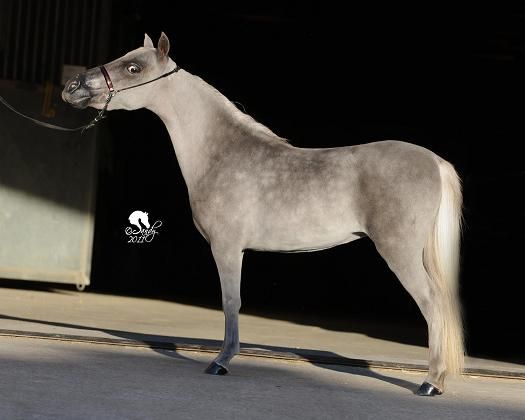 Edited by Becky, 23 July 2013 - 04:22 PM.